Over at the Dogwood School of Botanical Medicine we're less than a month away from the beginning of the 2019 Fall semester. And for a limited time they're offering a 20% discount on all their online programs! Flexible, high quality education to support you on learning journey, suitable for beginners and practitioners alike. Make sure to click on the links below to receive this discount. And please check out our testimonials!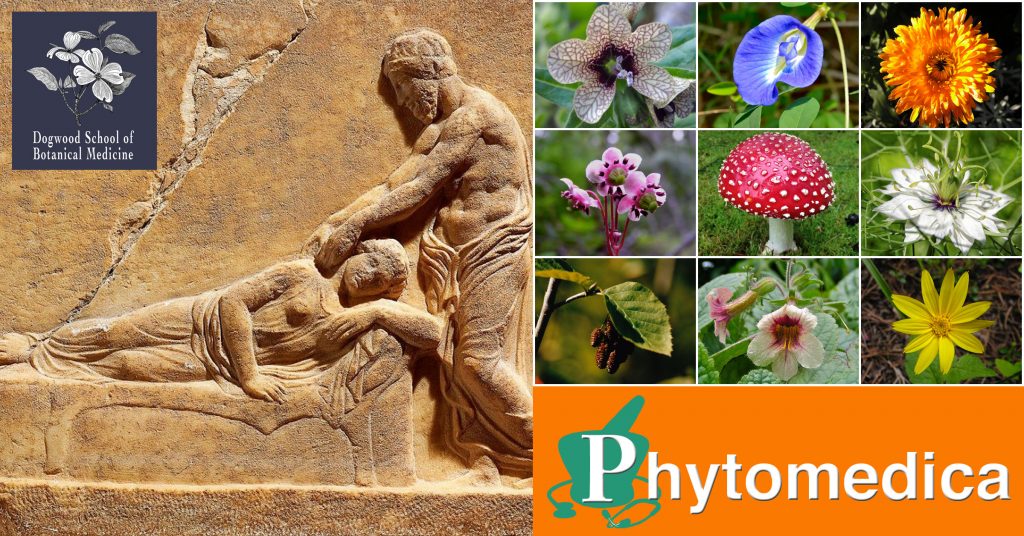 Phytomedica: Theory and Practice of Herbal Medicine
Phytomedica program is an integrated approach to the use of nutrition, herbal medicine, and preventative medicine in clinical practice, drawing upon several traditions and aspects of medicine, including Ayurveda, Chinese medicine, and clinical nutrition.
The program is divided into fourteen modules, each of which details a specific area of clinical work such as gastroenterology, immunology, and reproductive function. Each module provides a detailed anatomical and physiological review of each body system, as well as traditional medical perspectives on that system, and a review of both medical and holistic treatment protocols for specific health issues.
Informed by tradition and science, and based on 20+ years of clinical experience, the Phytomedica program provides a solid foundation for anyone wishing to establish or enhance their clinical practice. Registration includes three years of access to the course content, discussion group, and live Q&As.
Click here to learn more about the Phytomedica program.
Purchase Phytomedica with a 20% discount.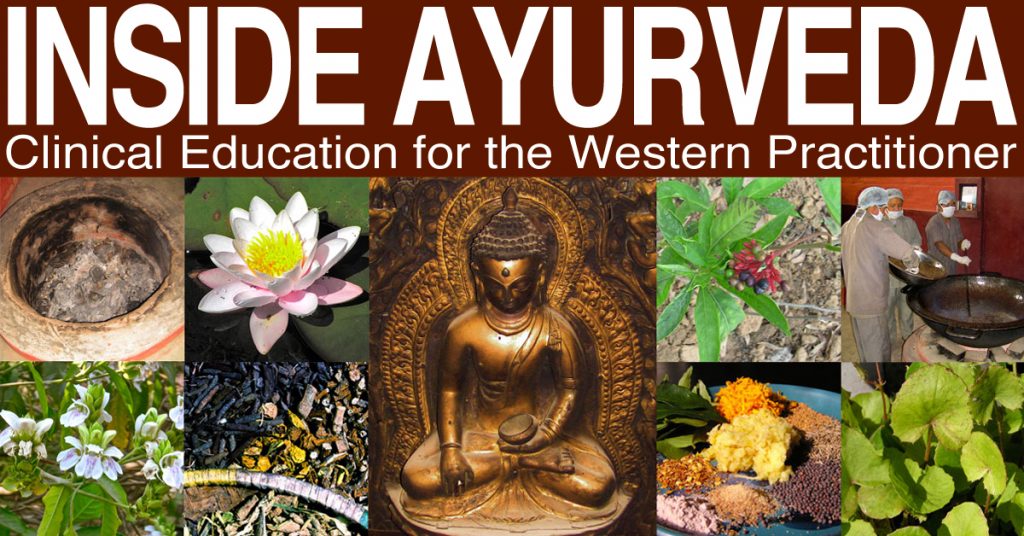 Inside Ayurveda: Clinical Education for the Western Practitioner
Inside Ayurveda is a comprehensive and highly detailed online program that is an advanced introduction to Ayurveda. The program consists of a 612 page manual with extensive appendices, indexes and a glossary; on-demand video and audio classes; a recorded weekly Q&A webinar; assessment tools; and membership in our online forum for two years!
The Inside Ayurveda program is a component of the larger Mentorship program we offer at the DSBM, and students that successfully complete Inside Ayurveda are eligible to continue their studies with me in Nepal and India.
Click here to learn more about the Inside Ayurveda program.
Purchase Inside Ayurveda with a 20% discount.
Food As Medicine Online Learning Program
Based upon and expanded from the book Food As Medicine, this online learning program provides for a highly detailed and comprehensive approach to the subject of nutrition that is far beyond the scope of most nutrition programs. Registration in the Food As Medicine program provides you with access to video and audio classes; a recorded Q&A webinar; assessment materials; and membership in our online forum over a two period. In addition to these resources, we have a small library of instructional videos that will show you how to utilize the many techniques discussed in this course
Click here to learn more about the Food As Medicine program!